Gillian Webb is the first in our dealer series. A quintessential UK dealer based out of the Bagham Barn Antiques Centre in Chilham near Canterbury, she is a fixture at fairs such as Detling Antiques, Vintage & Collectors Fair and The Grand Hotel, Folkestone monthly antiques fair. She is always a popular dealer at the fairs because her stand has the most beautiful and unique items that are in excellent condition and are fairly priced. You can tell that she is passionate about the pieces she sells which comes through when you approach her stand. Gillian is pictured above at her stand at Detling.
Over the years, Gillian has amassed a huge stock of items that have been purchased from estates, auctions and fairs. Her journey began in the 1980s while she was working at Ciro jewellers in Canterbury. Ciro became quite well known as they were one of the first companies to develop cultured pearls in 1917. Mikimoto claims to be the first but either way, they both began around the same time and were quite revolutionary as pearls were traditionally extremely expensive and not accessible to the general consumer. During her time with Ciro she learned to string pearls and make repairs. Ciro offered a bespoke service whereby the customer would get measured and then they would string the pearls to order.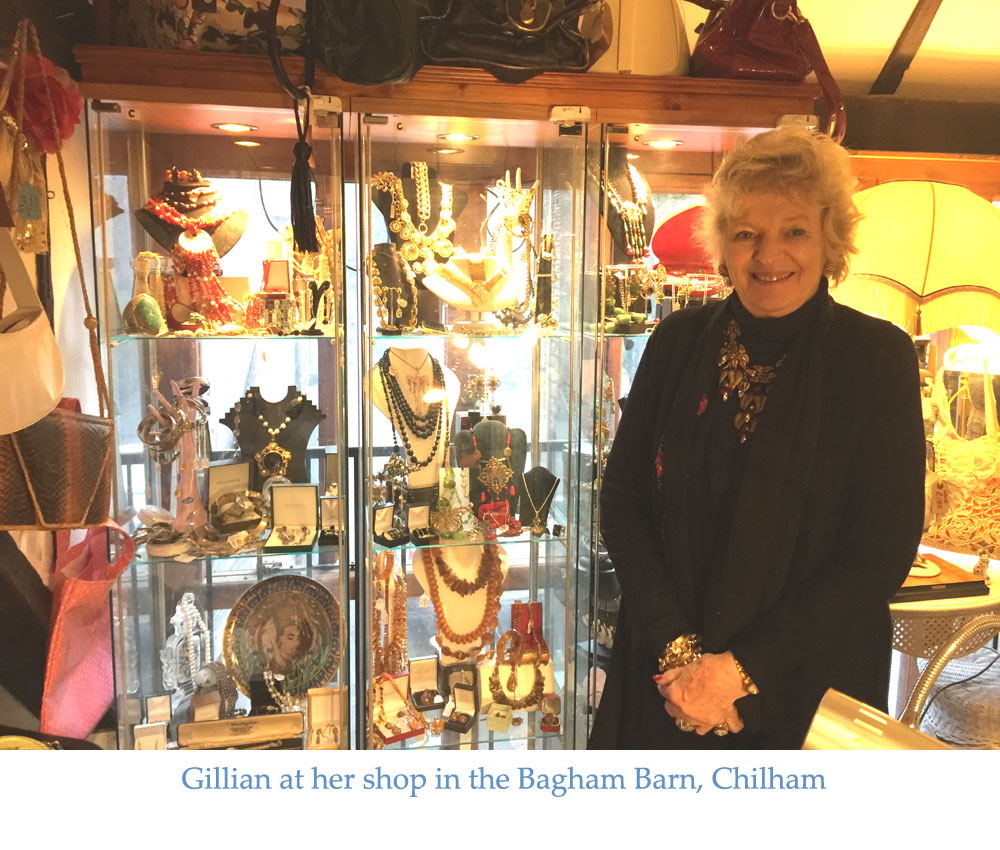 Gillian always had a love of jewellery, and it was during her time managing a Cancer Research charity shop that she started to buy jewellery to sell on. She had always gone to antique markets and fairs as a buyer, and quickly she evolved into a dealer. She started working the fairs in the 1990s and moved into the Bagham Barn Antique Centre when they opened in 2001. 
There are thousands of mid-range dealers in the UK that have a story, and while not the same as Gillian's, all will have intriguing twists and turns. The journey can start from anywhere but the destination for everyone is setting up a stand at the crack of dawn at one of the hundreds of UK fairs.​​​​​​​​
The fate of our markets and fairs remains uncertain in these times. It is so brilliant to have many of the fairs back now but we musn't take it for granted. While their atmosphere cannot be duplicated, I think that Intercollector's marketplace provides an imaginative alternative for these times and I hope it will help to keep people connected and to recreate the pleasure of browsing beautiful items.